9 Wedding Trends For 2023
As someone who has worked in the wedding industry for the last six years, I have seen many trends come and go.
When I first started wedding planning, rustic ceremonies were on their way out and minimal ones were on their way in.
As we approach the end of 2022 and get ready to usher in a new year, we should also prepare to watch some new trends rise.
Here are the trends I think will be taking over the wedding world in 2023.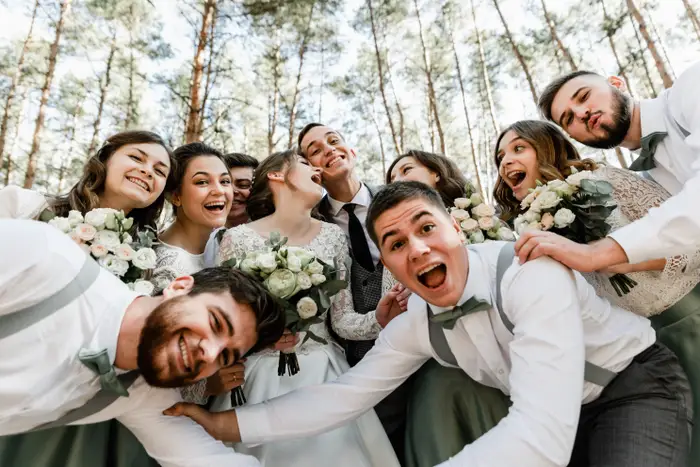 Candid, natural-looking photos are in.
Just like most things in the wedding world, photography styles are heavily influenced by trends. Back in the birth age of Pinterest, everyone was loving the look of sepia-toned photos and unconventional angles.
A few years after that, it seems we collectively moved on to the "bright and airy" style of photography, focusing on natural soft lighting and lots of poses.
But the latest era of wedding photography is all about candids and natural light. Typically described as editorial or documentary photography, this style nixes poses and focuses on imperfections.
Couples are no longer concerned about everything looking perfect and are focusing more on having their photographers capture the day with minimal direction or interruptions.
On a similar note, blur-motion photography, which captures movement, is about to become very popular.
Mismatched bridesmaids' dresses will go a step further.
The current popular trend is for bridesmaids to wear the same color dress in their chosen cut and style.
In 2023, I think bridesmaids will be given a lot more freedom when it comes to choosing their dresses. Recently, I have seen a lot more bridal parties with mismatched colors, patterns, styles, etc.
I personally love this trend and think it creates a more chic aesthetic. It also allows your bridesmaids to show off their personalities.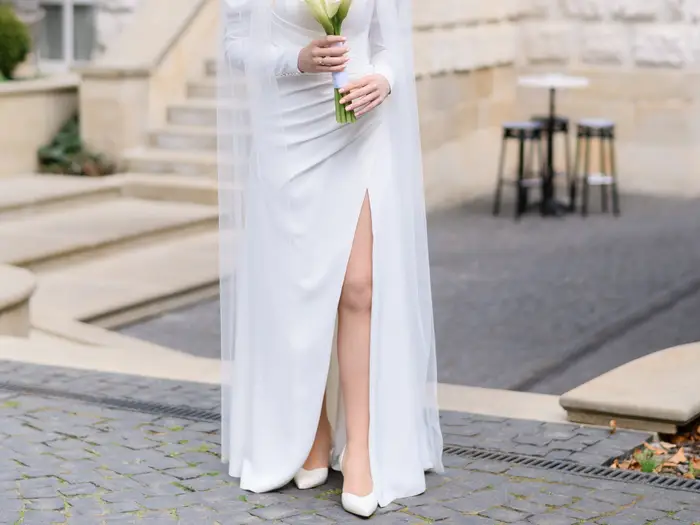 I've seen slits becoming really popular in wedding fashions.
More and more I am seeing brides choose dresses with high slits. They are typically seen in a ballgown or A-line silhouette and are usually done in a really tasteful manner.
When you add a slit to a fuller skirt like a ballgown, it is almost undetectable unless the person wearing it chooses to pose their leg in front of it — so it's like two dresses in one.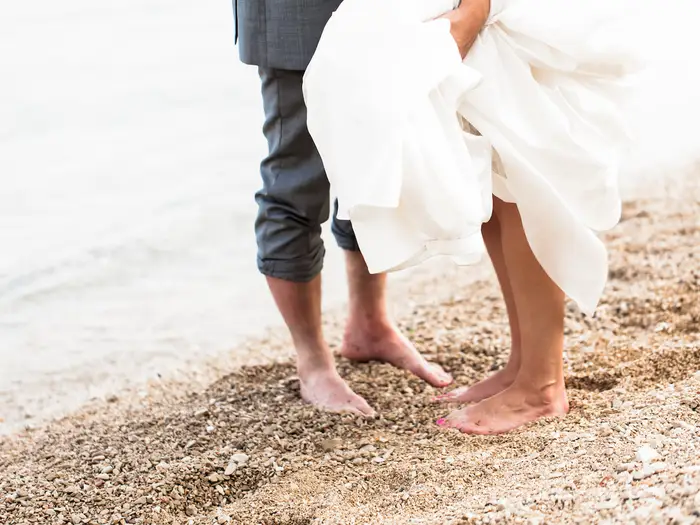 There's been a shift toward destination weddings ever since the 2020 coronavirus lockdowns began lifting.
Now more than ever, couples are wanting to travel to far-off destinations and celebrate their nuptials abroad.
Plus, with the Euro and US dollar currently almost equivalent in value, we will be seeing a large increase in European destination weddings in 2023.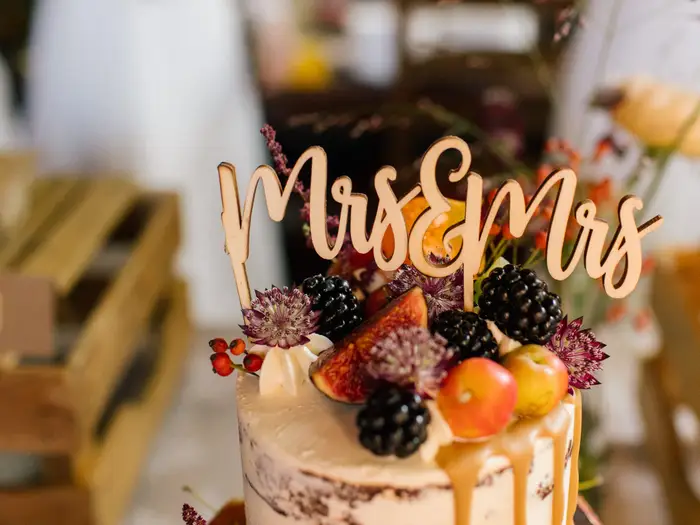 Colorful, whimsical weddings might be back.
For the past few years, the wedding industry has been privy to the minimalist aesthetic. A lot of wedding designs I've done recently have been black and white, modern, and simple.
Although I love that aesthetic, I am very excited for color to make its way back into the wedding industry. In 2023, I think we'll see a lot more color in couples' wedding designs, with a shift toward a more whimsical aesthetic.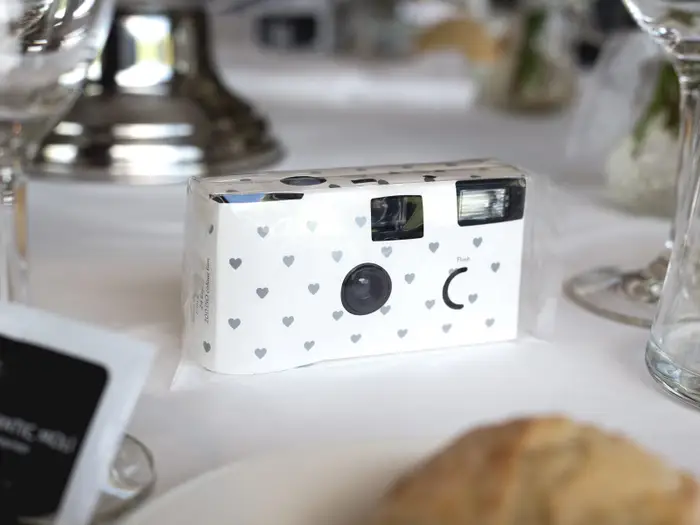 Disposable cameras are making a comeback in the wedding industry and will be a big trend in 2023.
What was once old is new again. Decades ago, it was popular for couples to leave a disposable camera on each table at the wedding for guests to capture pictures.
However, now that the cost of film and photo development is so high, most couples are opting to only give disposable cameras to their wedding party to capture the day.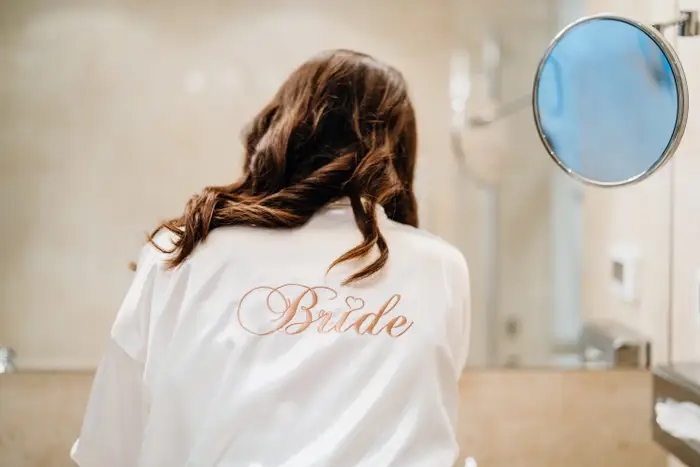 Curated wedding wardrobes will continue to become popular.
A wedding wardrobe is all the outfits a bride may need during their time as an engaged person — for their rehearsal dinner, bridal shower, bachelorette party, and so on.
The idea is to curate a wedding wardrobe of white outfits and accessories that are cohesive and fashionable. I've seen the trend a lot on TikTok in the past year.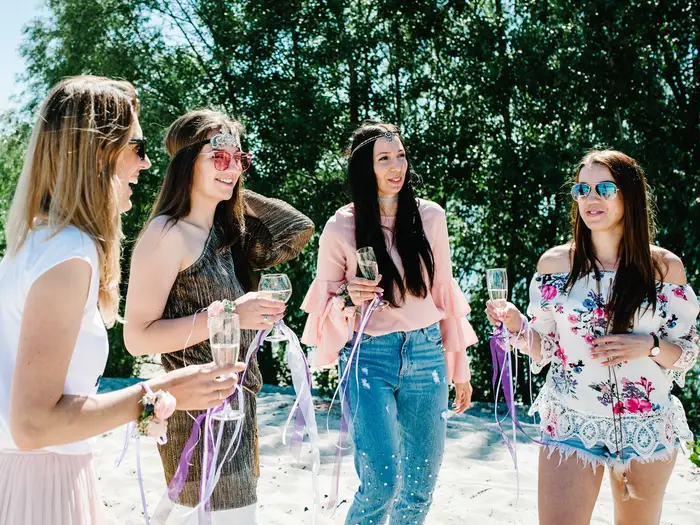 Bachelorette parties will continue to have distinct themes or aesthetics.
Nowadays, bachelorette parties are more than just matching outfits — they are becoming all about having an overall "brand" or "aesthetic" for the entire weekend.
In addition to requiring themed outfits each night, it's not uncommon for brides to include branded "merch" for the attendees that's like the kind of stuff you would buy at a concert.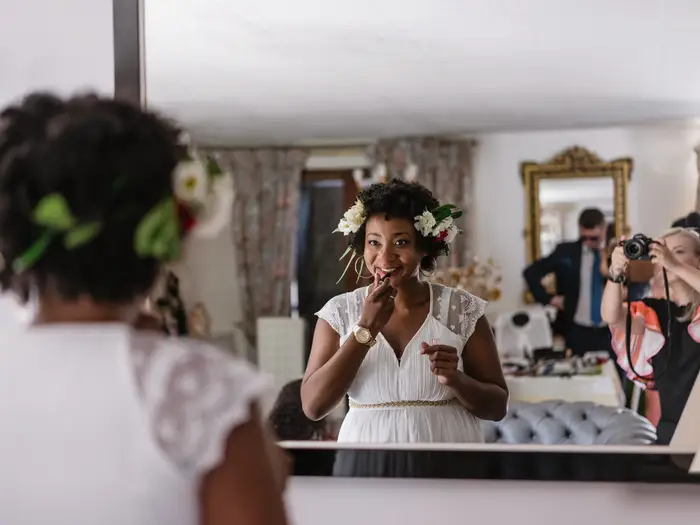 Brides will keep turning to TikTok for inspiration and ideas.
TikTok has seeped its way deep into the wedding industry and is changing the way couples plan their big day.
In 2023, we will see more and more people using the platform to find their wedding vendors, look for inspiration, and share tips and tricks with fellow brides.
In my opinion, we will see TikTok trends dominate everything next year, from the songs that play to the table settings and everything in between.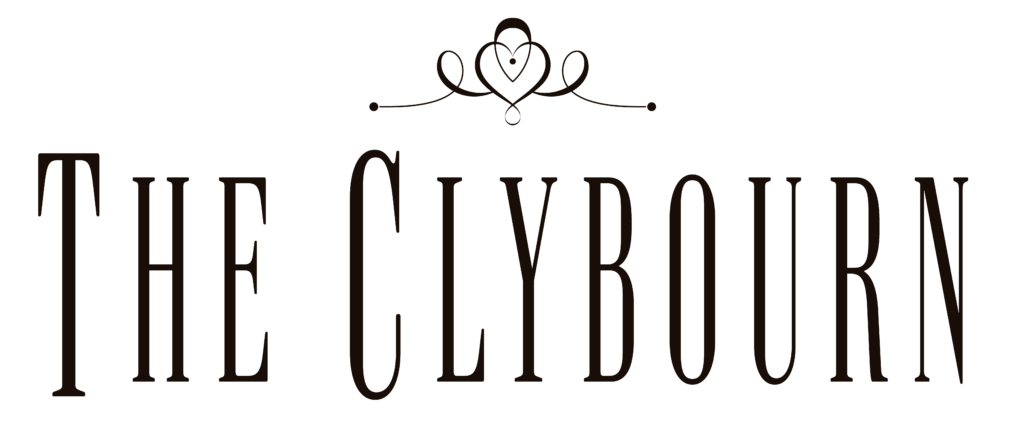 Looking for the perfect Milwaukee wedding venue at an affordable price?
The Clybourn is now booking for 2023 and beyond, so schedule your tour today.
This blog article was originally published and written on Insider.
Original link can be found here: https://www.insider.com/2023-wedding-trends-that-will-be-popular-planner-reveals#disposable-cameras-are-making-a-comeback-in-the-wedding-industry-and-will-be-a-big-trend-in-2023-7