The Perfect Venue for Unforgettable Gatherings
Welcome to The Clybourn, the premier destination for hosting exceptional social events in Milwaukee, WI. Whether you're planning a private party, a fundraiser, a dinner, a reception, a shower, a product launch, or a holiday party, our intimate venue sets the stage for unforgettable moments.
Why Choose The Clybourn for your Social Event?
With a capacity of up to 200 guests, our versatile space offers endless possibilities. From elegant soirées to lively celebrations, our venue adapts to your vision, ensuring an atmosphere that reflects your unique style and taste.
One of the standout features of The Clybourn is the flexibility it offers. We believe in giving you the freedom to curate your event to perfection. That's why we allow you to bring in your own caterer or cuisine, ensuring a delectable dining experience tailored to your preferences. In addition, we offer the option of BYOB (Bring Your Own Beverage), so you can raise a glass and toast to the joyous occasion.
Convenience is key, and at The Clybourn, we've got you covered. Our location boasts ample free parking, ensuring a hassle-free experience for you and your guests. No need to worry about parking meters or distant lots – simply arrive and immerse yourself in the festivities.
To view our photo gallery click here.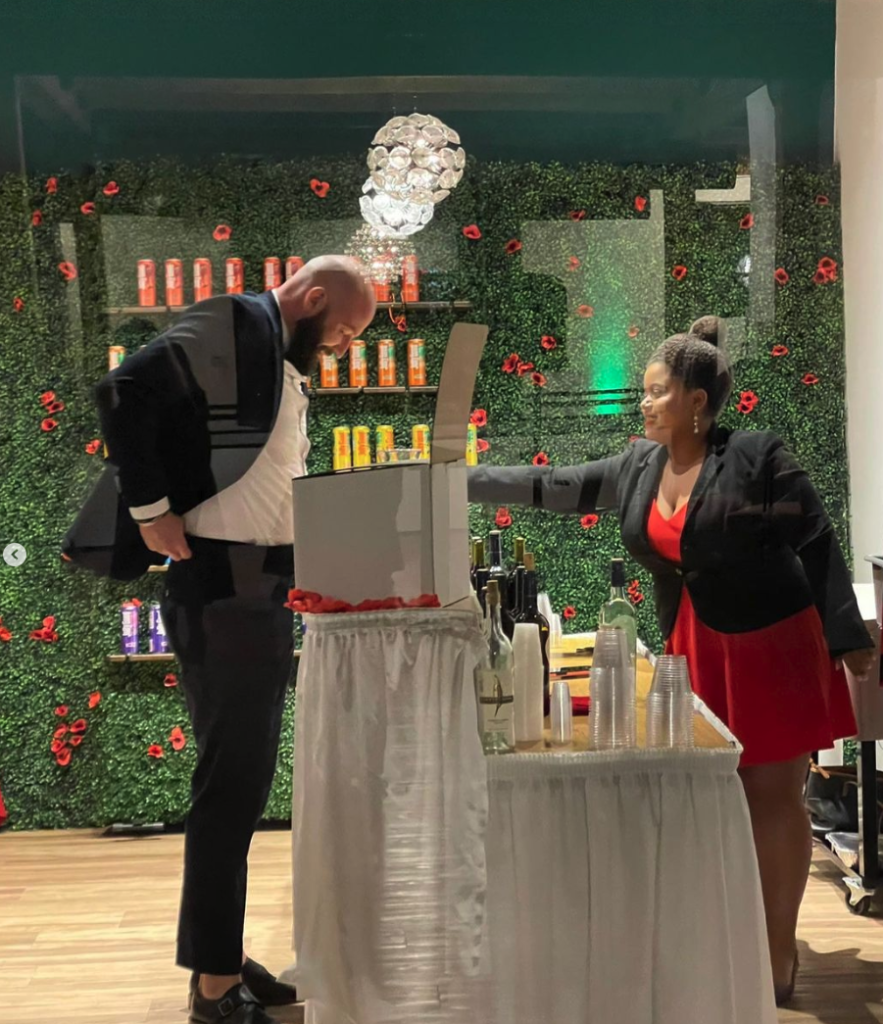 Don't Settle for an Ordinary Venue
Choose The Clybourn and elevate your social events to new heights. Experience the perfect blend of elegance, versatility, and convenience that our venue offers.
Ready to make your reservation or learn more? Contact us today to secure your preferred date and start planning your extraordinary social event at The Clybourn.
Our dedicated team of event professionals is committed to making your social event at The Clybourn an unparalleled success. From personalized event planning assistance to attention to every detail, we are here to bring your vision to life. Let us handle the logistics while you focus on creating lasting memories with your loved ones.
"Our event was just spectacular. I LOVE the champagne wall and the modern space with exposed wood beams, was perfect for photos. " — Melissa, Event Host
Venue Amenities
Capacity up to 200
We only host ONE event a day!
Bring in your own caterer/cuisine
Optional BYOB
Beautifully designed chandeliers and lights
Gorgeous skylight
Central air-conditioning and heat
Your choice of vendors (recommendations are available)
On-site venue director
Complimentary Champagne Wall
Tables and chairs included
Setup of chairs and tables for ceremony and reception
Up-lighting in a variety of colors
Lower level and main level lounges
Dressing rooms on first floor
Semi kitchen
Lots of free parking
Security
And so much more!
Whether you're looking for something chic and modern or cozy and intimate, The Clybourn has everything you need to make your event unforgettable. Come see what sets us apart today!
Discover the Magic of The Clybourn
For more information or to make a reservation, please fill out the form below, text/call us at (414)364-3761, or email us.