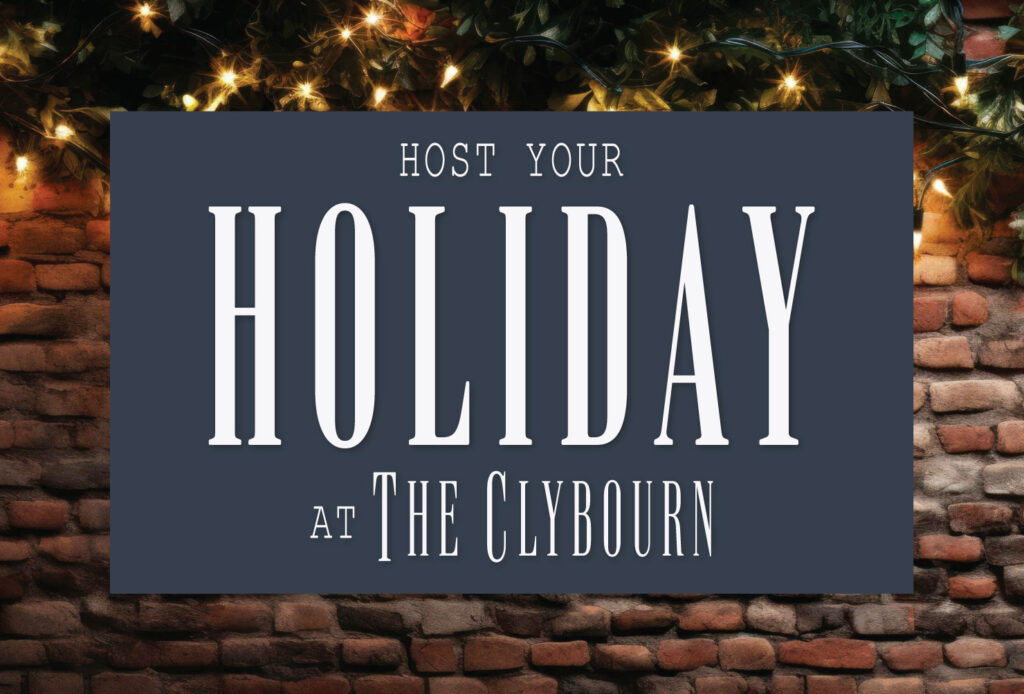 Elevate your holiday party at The Clybourn: Milwaukee's premier event venue — book now for a memorable holiday celebration.
Are you searching for the ideal location to host your holiday party or event near Marquette campus and downtown Milwaukee? Look no further than The Clybourn, a hidden gem that offers everything you need for a memorable celebration. With a capacity of up to 200 guests and a commitment to hosting only one event per day, The Clybourn guarantees an exclusive and personalized experience for your special occasion.
Endless Possibilities for Your Celebration
At The Clybourn, we understand that each event is unique, which is why we offer a range of amenities to suit your preferences and requirements:
Your Culinary Creations
One of the standout features of The Clybourn is the freedom to bring in your own caterer or cuisine. Whether you have a trusted chef or a family recipe you'd like to showcase, our venue welcomes your culinary vision.
Beverage Options
You also have the choice to bring in your own beverages, providing flexibility to craft a drink menu that perfectly complements your holiday festivities. From signature cocktails to local craft beers, the options are endless.
Elegant Design
The Clybourn boasts a stunning interior with beautifully designed chandeliers and lights that create an inviting ambiance for your event. The venue's skylight bathes the space in natural light, adding a touch of magic to your celebration.
Comfort and Convenience
Our central air-conditioning and heating ensure a comfortable environment regardless of the season. You and your guests will enjoy a worry-free experience, no matter the weather outside.
Vendor Flexibility
We believe in giving you the freedom to choose your own vendors, but if you need recommendations, our team is more than happy to help. Your preferences and vision are our top priorities.
On-Site Expertise
To ensure your event runs smoothly, we provide an on-site venue director who will be there to assist you every step of the way. From setup to coordination, we've got it all covered.
All-Inclusive Package
Our package includes tables and chairs for both the ceremony and reception, making it easy for you to plan your event without the hassle of renting additional furniture.
Lighting Effects
Create the perfect mood with our up-lighting in a variety of colors. Whether you want a cozy and intimate atmosphere or a vibrant and energetic one, our lighting options can transform the space to suit your desires.
Luxurious Lounges
The Clybourn offers both a lower level and main level lounge for your guests to relax and mingle. These spaces provide a cozy retreat for those seeking a moment of respite during your event.
Convenient Amenities
Dressing rooms on the first floor and a semi-kitchen area add to the convenience of our venue, making it easier for you and your guests to prepare and enjoy your celebration.
Ample Parking and Security
Worried about parking? Don't be! The Clybourn offers plenty of free parking, ensuring that your guests can arrive and depart without any hassle. We also prioritize your safety with security measures in place.
---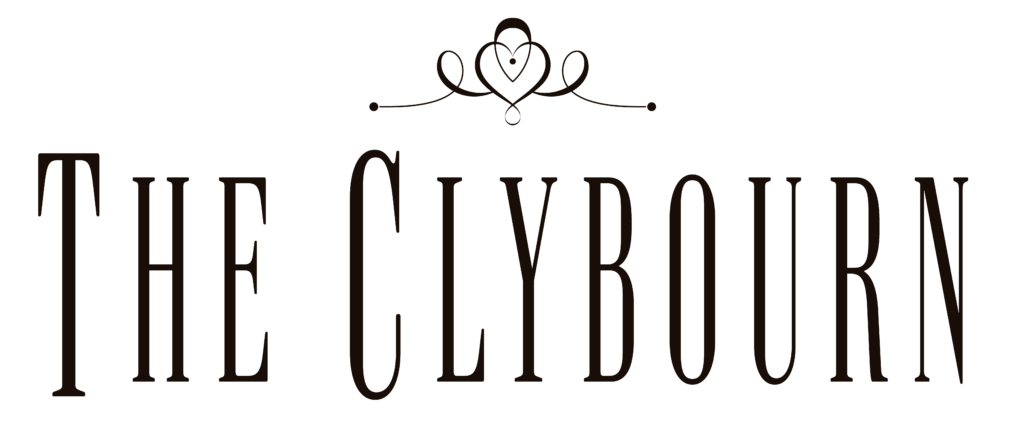 Book Your Holiday Party at The Clybourn
With The Clybourn's exquisite amenities and personalized service, your holiday party or event is sure to be a resounding success. Our commitment to hosting only one event a day ensures that you and your guests will have our undivided attention.
This holiday season, make memories that will last a lifetime at The Clybourn. Contact us today to book your holiday party, and let us help you create an unforgettable experience for you and your guests. Don't miss out on this opportunity to celebrate in style!
Remember, The Clybourn is the perfect venue for your holiday party, and we can't wait to welcome you and your guests for a festive and joyful celebration.