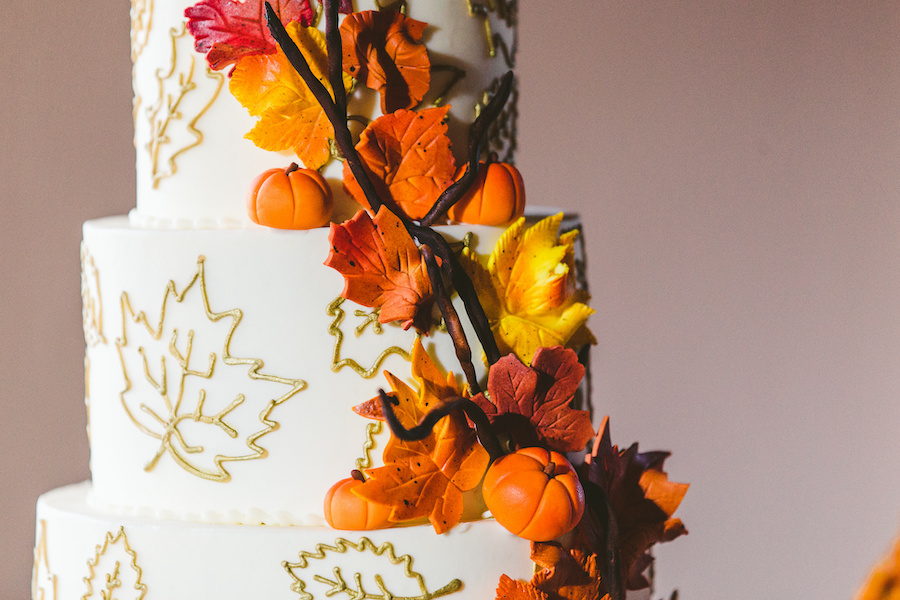 As the crisp autumn wind rustles through the streets of Milwaukee, a bewitching opportunity awaits daring couples – a Halloween-themed wedding that encapsulates both romance and mystery.
Conjuring a Halloween-Themed Wedding for the Bold and Fearless
The allure of an otherworldly celebration is perfectly embodied by The Clybourn, a stunning wedding venue nestled in the heart of Milwaukee, Wisconsin. With its hauntingly beautiful brick walls and original wood beams, The Clybourn provides the ideal canvas for an eerie yet elegant celebration of love.
Setting the Stage of Shadows and Whispers
The key to a mesmerizing Halloween-themed wedding lies in the ambiance. Decorate with flickering candles, deep, rich colors like burgundy, black, and gold, and accents of pumpkins, spider webs, and elegant skulls. Play with contrasts, merging the ethereal and the eerie to create an atmosphere that feels both romantic and unsettling.
Attire: A Dance Between Darkness and Elegance
The wedding attire is where enchantment meets the uncanny. Brides can opt for dramatic black gowns with lace and intricate details, or even explore deep reds and purples for a vampy touch. Consider a darkly glamorous makeup look with smoky eyes and deep-hued lips. Grooms can embrace the Gothic charm with tailored black suits paired with deep-colored ties or even velvet accents.
Blooms that Whisper of the Night
Flowers play a pivotal role in any wedding, and a Halloween-themed celebration is no exception. Opt for rich, moody blooms like black calla lilies, deep purple roses, and dark dahlias. Intertwine dark branches and twisted vines for centerpieces that evoke an otherworldly garden. Add in subtle touches of unexpected elements like feathers, vintage keys, or tiny skulls for an eerie allure.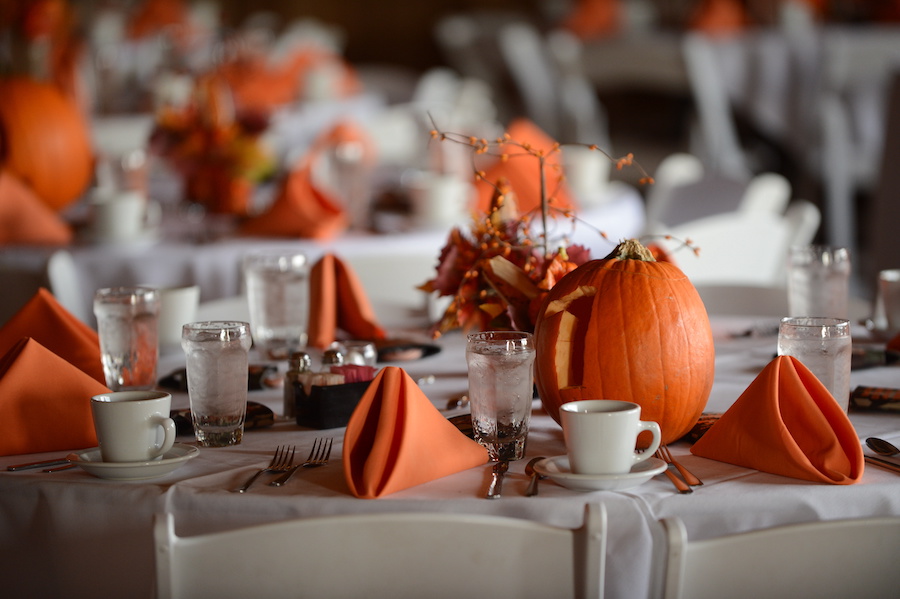 Summoning the Spirits of Cuisine
Your wedding feast can take on an eerie, yet delectable twist. Treat your guests to a buffet of both spooky and sumptuous delights – from "bloody" beet soup to coffin-shaped desserts. Offer signature cocktails with names like "Witch's Brew" or "Elixir of Love". For the daring couple, a black wedding cake adorned with metallic accents can be a show-stopping centerpiece.
A Ceremony to Haunt Hearts
Design your ceremony to merge the haunting with the heartwarming. Consider incorporating a handfasting ritual or exchanging unique, customized vows that intertwine love and the eerie. Let the aisle be illuminated by candles, casting dancing shadows that echo your love story. And as you walk down that haunting aisle, let the chilling organ music send shivers down your spine, in the most enchanting way.
Entertainment: Elevating the Eerie
The Clybourn's modern elegance sets the stage for entertainment that embraces the theme. Consider adding a touch of mystery with tarot card readings or a costume contest among your guests. Capture these moments against the venue's charm, creating memories that are as haunting as they are beautiful.
Closing the Tome of Enchantment
A Halloween-themed wedding isn't just a celebration; it's an immersion into a world of enchantment and mysticism. It's the perfect choice for couples who want to celebrate their love in a unique and unforgettable way.
The Clybourn is here to host your Halloween-themed wedding. The Clybourn's brick walls and original wood beams offer an embrace of history, while its enchanting ambiance makes your celebration truly one-of-a-kind. Unite your love in an atmosphere that blends darkness with delight, and let The Clybourn become the stage for your magical Halloween love story.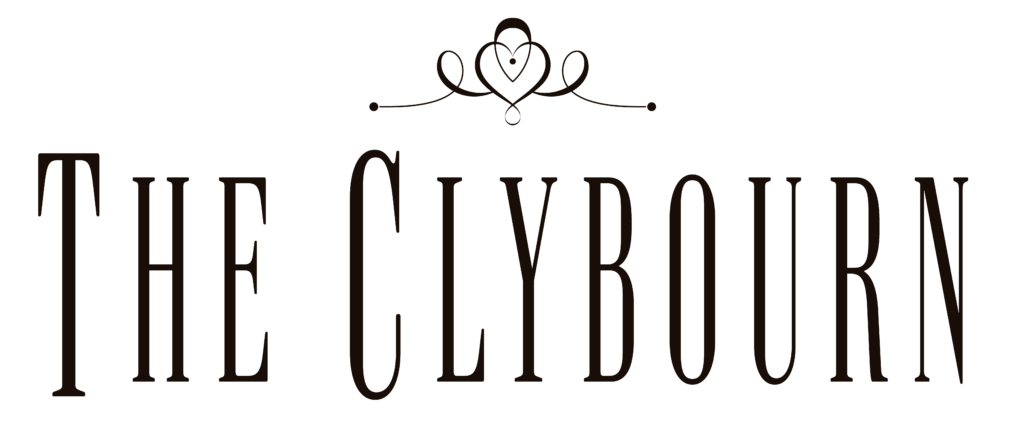 Ready to Haunt Hearts at The Clybourn?
Contact Us Today to Unveil the Enchanted Possibilities of Your Halloween-Themed Wedding in Milwaukee!